Please continue to access this page for updates and announcements.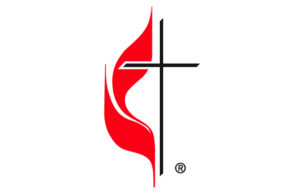 May 23, 2020 Announcement
May 15, 2020 Announcements
2. Join us for virtual worship on Sundays on our
Facebook page.
We are LIVE every Sunday at 10:30 a.m. Hope to "see" you there!
3. Online giving is easy! Please use the following link to access the "Holston Conference Local Church Giving" Form. Please designate Centenary when using the form. Thank you!
Online giving to Centenary
4. If you would like to participate in the Hands On Mission Project (food buckets), below are items needed for each bucket.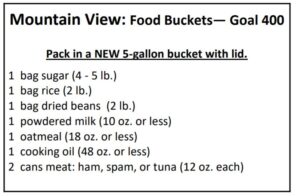 April 28, 2020 Announcements
1. Message from Bishop Taylor: Churches to remain closed. Please see statement here.
Tithe Information
Don't want to mail a check? You can tithe online! Please use the following link to access the "Holston Conference Local Church Giving" Form. Please designate Centenary when using the form. Thank you!
Special Announcement, March 19, 2020
Brothers and sisters in Christ, this is a very trying time for all of us. Undoubtedly, you have been watching the news and are aware that there are 93 confirmed cases of SARS COVID-19 in Tennessee. Bishop Taylor has extended the attempts of Holston Conference churches to aid in "flattening" the curve of infections (how many people are infected at one time in a given locale) and hopefully preventing our healthcare systems from being overwhelmed.
Under direction of Bishop Taylor, the church closure remains in effect until further notice.
Due to this unfortunate and unexpected turn of events, we will continue to provide live stream services on Sundays. I will look into providing a bible study via live stream on Wednesdays as well.
Additionally, I will ask that all of our members please remember that your tithes and offerings help to make ministry happen. The Holston Conference has graciously made an online giving service available to all Holston churches. The following link will take you to the proper site. You will be directed to enter your name, address, etc. just like when you make an online payment. In addition, you will be asked to select "Mountain View District" from a drop-down menu, as well as "Centenary" after that.
You may also send your tithes and offerings through the mail: Centenary UMC, PO Box 1638, Morristown, TN, 37816
Again, your tithes and offerings help make ministry happen! Despite the situation, we are still the church, and we will continue on.
Thank you for your continued faith-filled support.
Special Announcement, March 13, 2020
Brothers and Sisters in Christ, it is with a truly heartfelt apprehension that I am announcing a two-week closure of Centenary United Methodist Church's facilities. On March 12, a letter from Bishop Taylor was issued. Bishop Taylor stated in that letter: "Out of an abundance of caution and our concern for you, our churches, and communities, the Cabinet and I strongly urge the churches of Holston Conference to suspend worship and large-group gatherings beginning today for the next two weeks." It was a shock to read, as much as I am sure it was for Bishop Taylor to write, those words.

Much could be said, and argued, about whether this is a necessary precaution or not. The fact is, COVID-19 is a virulent virus that is spreading; not only across the globe but in our state.

The decision on the part of the Bishop to issue this guidance, and my decision to follow that guidance, is not from a place of fear but out of genuine concern for those who we do ministry with. As you may be aware, COVID-19 is especially dangerous to our more senior population, and even more so, those seniors who already have underlying health problems. In addition, there are people of all ages who have autoimmune diseases, who are also susceptible to the more dangerous symptoms of this disease.

In response to this temporary closure, I will be continuing Sunday services. We are truly blessed to live in the age we do, where I am able to transmit a live broadcast that anyone can watch, for free, while it is occurring — and actually comment and send "emojis" (smiley faces, hearts, etc. think of them as electronic "Amen" pictures). I realize this is not the same as being at the church building, but it is the best alternative we have at our disposal. The sermon will also be recorded and made available as an audio file on the website.

I know that many of you (to my best estimate, somewhere around 70% of our church) is already using Facebook; please make sure to subscribe to Centenary's page! I also understand the concern that some of you may have by using such a service. You are able to sign up and use an
alternative name,
if you have privacy concerns. In addition, you may also want to bookmark Centenary's webpage, if you haven't already, for quick access to that on the internet. I am more than happy to help you with any technology issues you may have; if I can't, I'll find someone who can. Also, if you have not signed up to receive either a phone call or text from our Prayer Chain, please contact Linda Harris, as we often send immediate and emergency information through that as well.

I know this is not what any of us want to hear. I understand that just this past Sunday, many of us, myself included, were wearily eyeing some of the reports on media outlets, and precautions underway, as perhaps a "bit much";
I was wrong
. Since Sunday, the number of confirmed cases in Tennessee, went from 2 to 18 cases (as of the morning of March 13). This virus is spreading, and even though, at this time there are no confirmed cases in Hamblen County, we should do what we can to slow its progression and not contribute to its spread. Please take precautionary measures, primarily: washing hands with soap and water for at least 20 seconds (the antibacterial gel must be 69% or higher alcohol content to be effective); covering your mouth and and nose when you sneeze and washing your hands afterward; staying out of public if you feel ill or are immunocompromised already.
If you need to contact me, please feel free to do so, as I am not on vacation; however I may not be at the church office all the time. Friends, please do not take this outbreak lightly;
it can cause a very serious illness in most healthy people, and deadly to our more senior and at-risk population!
Additionally, please confirm information you are receiving, do not simply listen to hear-say; there is a lot of easily obtainable information from the Centers for Disease Control and Prevention, the World Health Organization, and reputable media outlets. Misinformation and rumors causes panic and chaos.
Pray. Pray for God's mercy on those infected. Pray that God will grant wisdom to our Church leaders, our local and national leaders, and those who search for a vaccine to combat this disease. Pray for one another, and for our world. May God have mercy upon us, all!
***Update***
As of the morning of March 13, Rev. Dr. Angela Hardy Cross has issued instructions to the clergy of the Mountain View District, that the temporary closure is mandatory at this time.
Thank you for visiting the Centenary United Methodist Church web site. In affirmation of the United Methodist church's motto, "Open Hearts. Open Minds. Open Doors.," we invite you to visit anytime. Centenary United Methodist offers:
A caring church family
Over 130 years of faith and community
A friendly atmosphere
Traditional services for modern times
A unique, beautiful and historic sanctuary
We look forward to meeting you!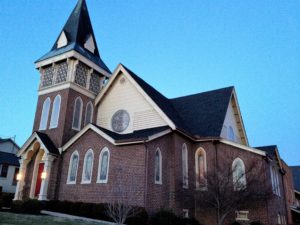 Church Location & Address
206 North Jackson Street
Morristown, TN 37814
(423) 586-3683