Thank you for visiting the Centenary United Methodist Church web site. In affirmation of the United Methodist church's motto, "Open Hearts. Open Minds. Open Doors.," we invite you to visit anytime. Centenary United Methodist offers:
A caring church family
Over 130 years of faith and community
A friendly atmosphere
Traditional services for modern times
A unique, beautiful and historic sanctuary
We look forward to meeting you!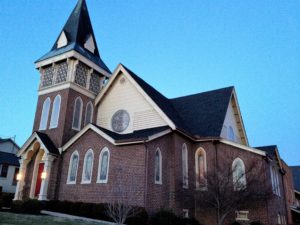 Church Location & Address
206 North Jackson Street
Morristown, TN 37814
(423) 586-3683